Rail Route – Alpha
Rail Route: The Train Dispatcher Simulator Game is arriving at Early Access on June 23
---
Become a train dispatcher and make sure that the train traffic you have contracted runs smoothly. Monitor rail traffic screens, analyze train speeds, station arrival/departure signs, rail paths, infrastructures to be developed and make the right decisions.
-Please ensure you have a valid Wishlist ticket to travel.

Featuring gameplay that is easy to understand but hard to master, Rail Route is a captivating automation game. Take on new contracts and manage growing train traffic. Expand and optimize the rail network. Unlock new technologies, improve infrastructure and automate operations!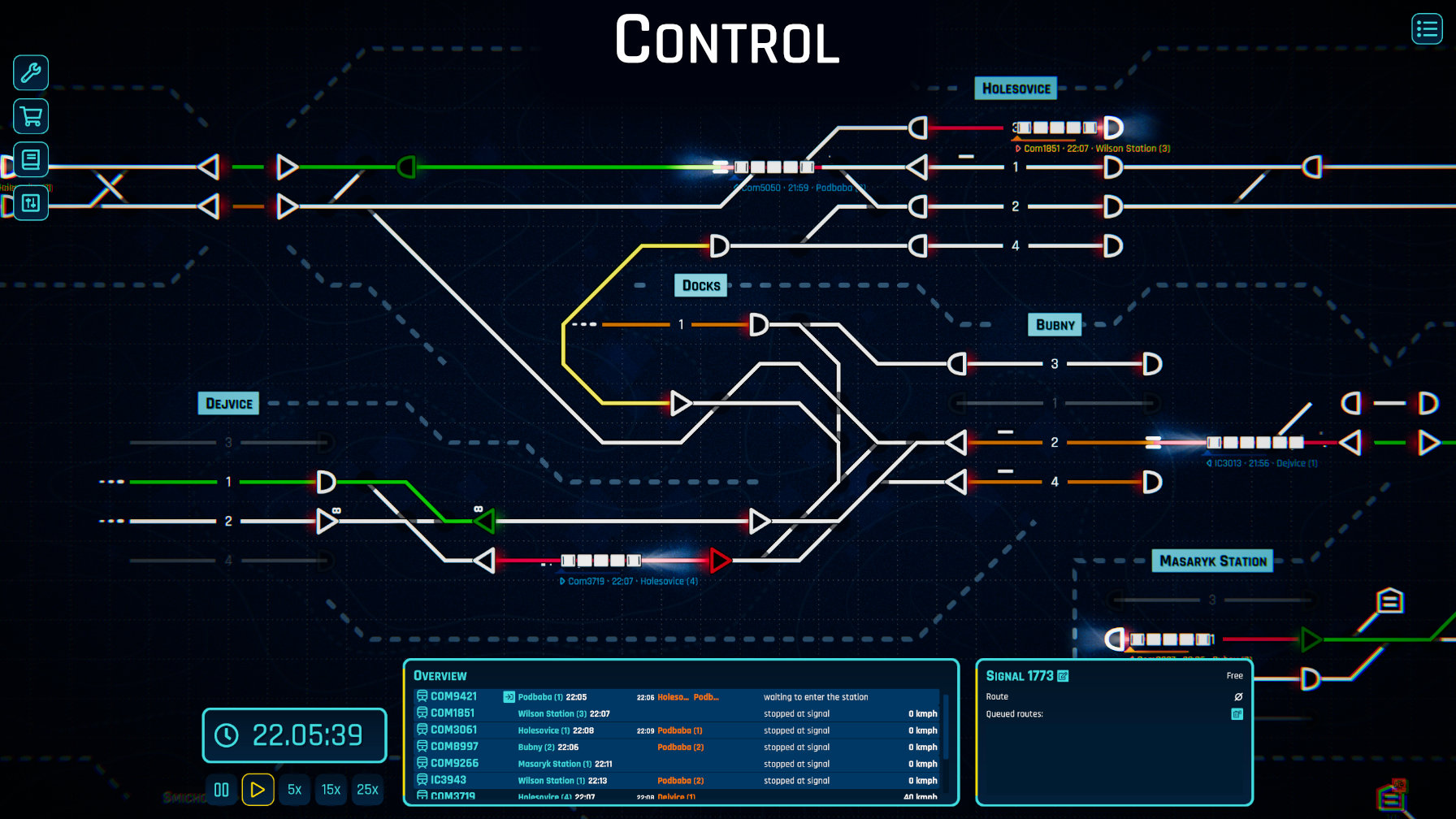 In early access, there will be two game modes available:
Endless Maps
Endless Maps, as the name implies, allows you to play the game endlessly. Your goal is not just to get each train to its destination on-time, but also to expand your system, add new trains, and optimize everything as best you can within the limits of the map.
Build track to new stations, accept new train contracts, upgrade your system through multiple technology trees, and see how your railroad grows from a tiny three-station system into a sprawling creation that runs like clockwork.
Accept different kind of contracts as a traffic on your railroad
Operate trains according their timetables
Expand your rail network, build new useful components and buildings
Earn rewards – money & experience points
Unlock upgrades – improve your technologies, interface and discover new building components
Automate – build various sensors and automate the operations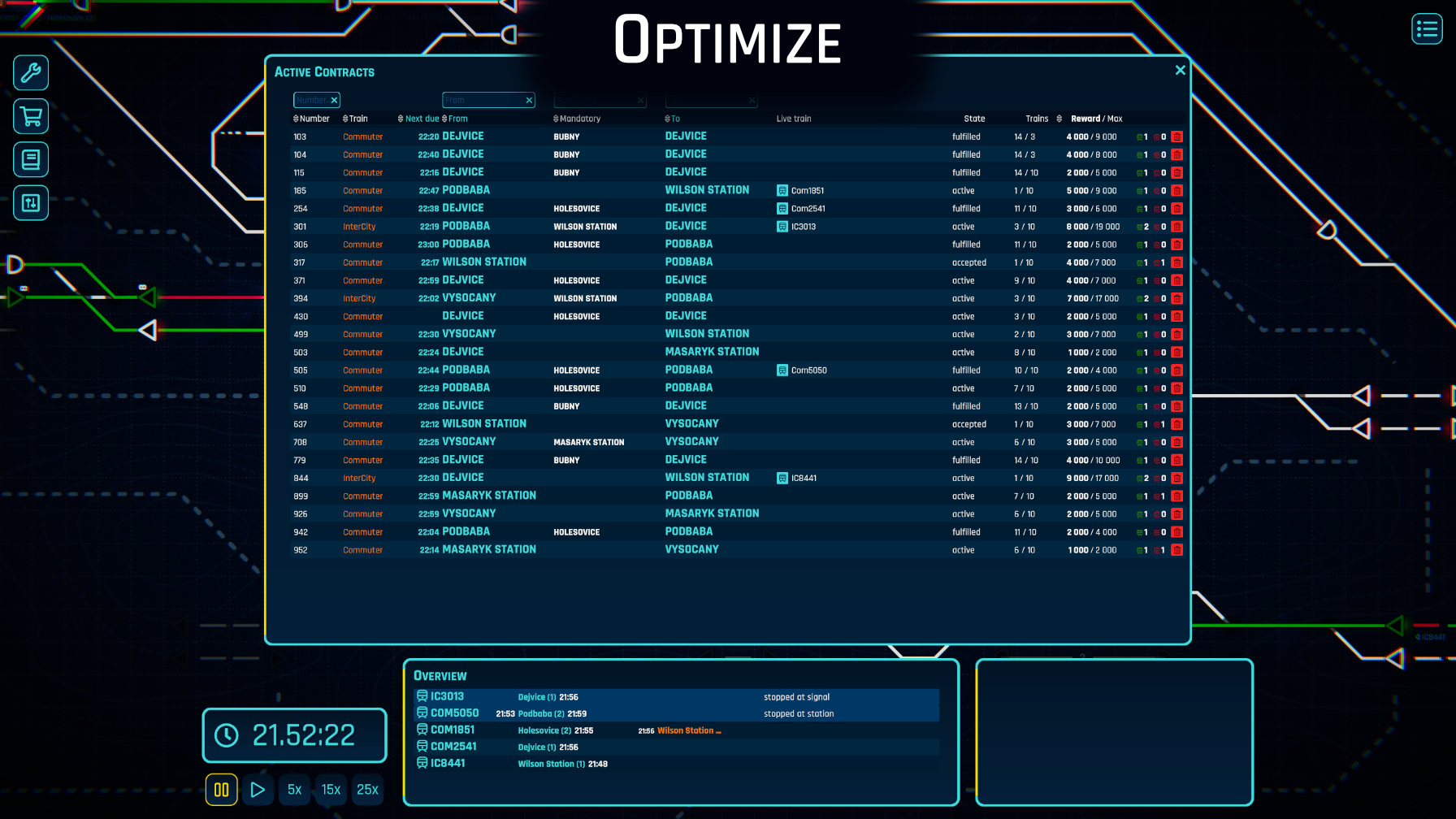 Scored Maps
Trains and track are set in stone! See how well you can keep up with the train timetables.
Dynamic scoring system
Hand-made timetables – famous and imaginary junctions / layouts
Be on time and dispatch the trains
In-Game Map Editor
The game comes with a built-in editor that allows you to fine-tune your own map, whether it's scored or endless. Recreate your favorite junction, build your hometown from scratch or design a railroad of your own. You can then share your map through the steam workshop.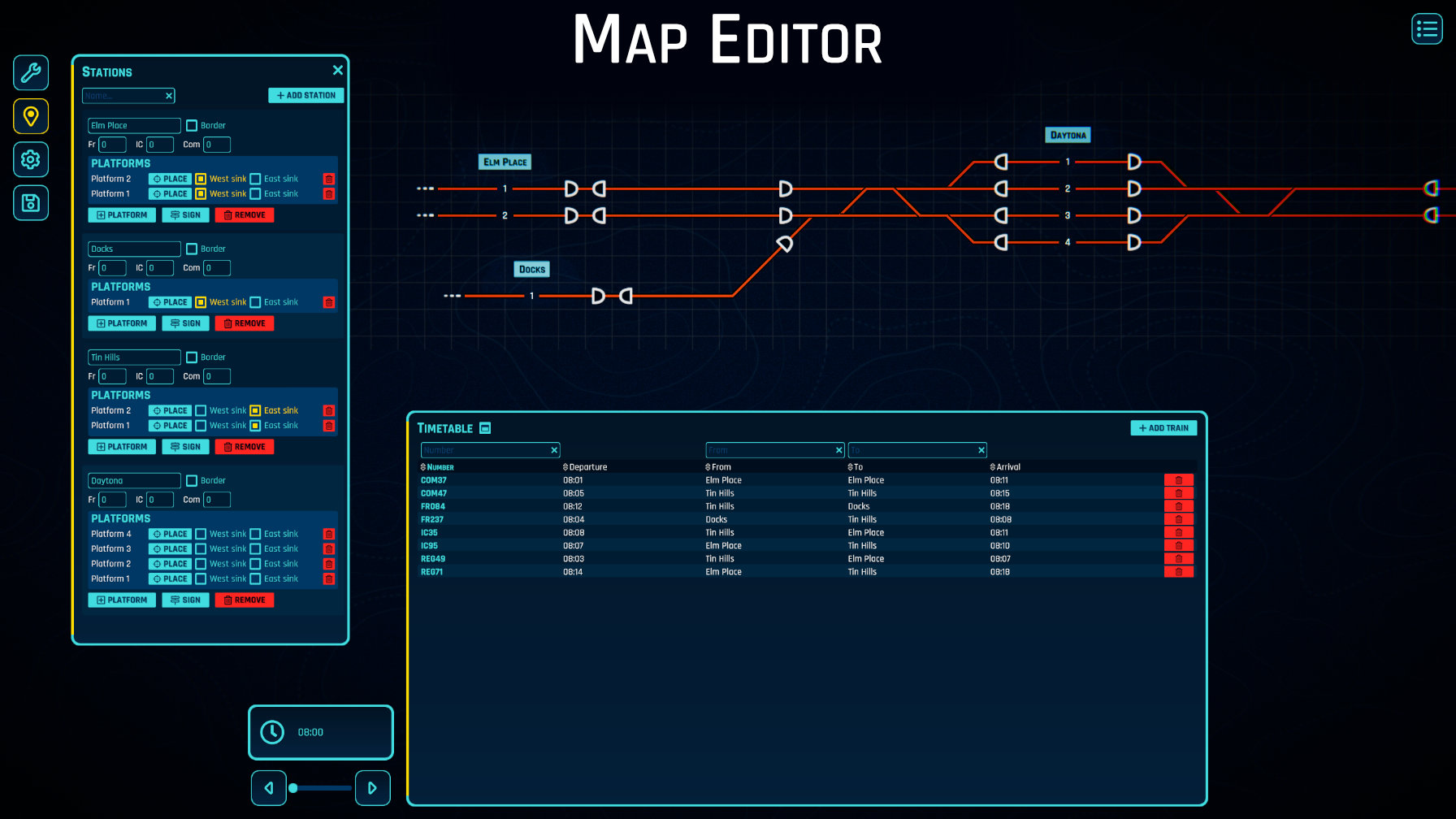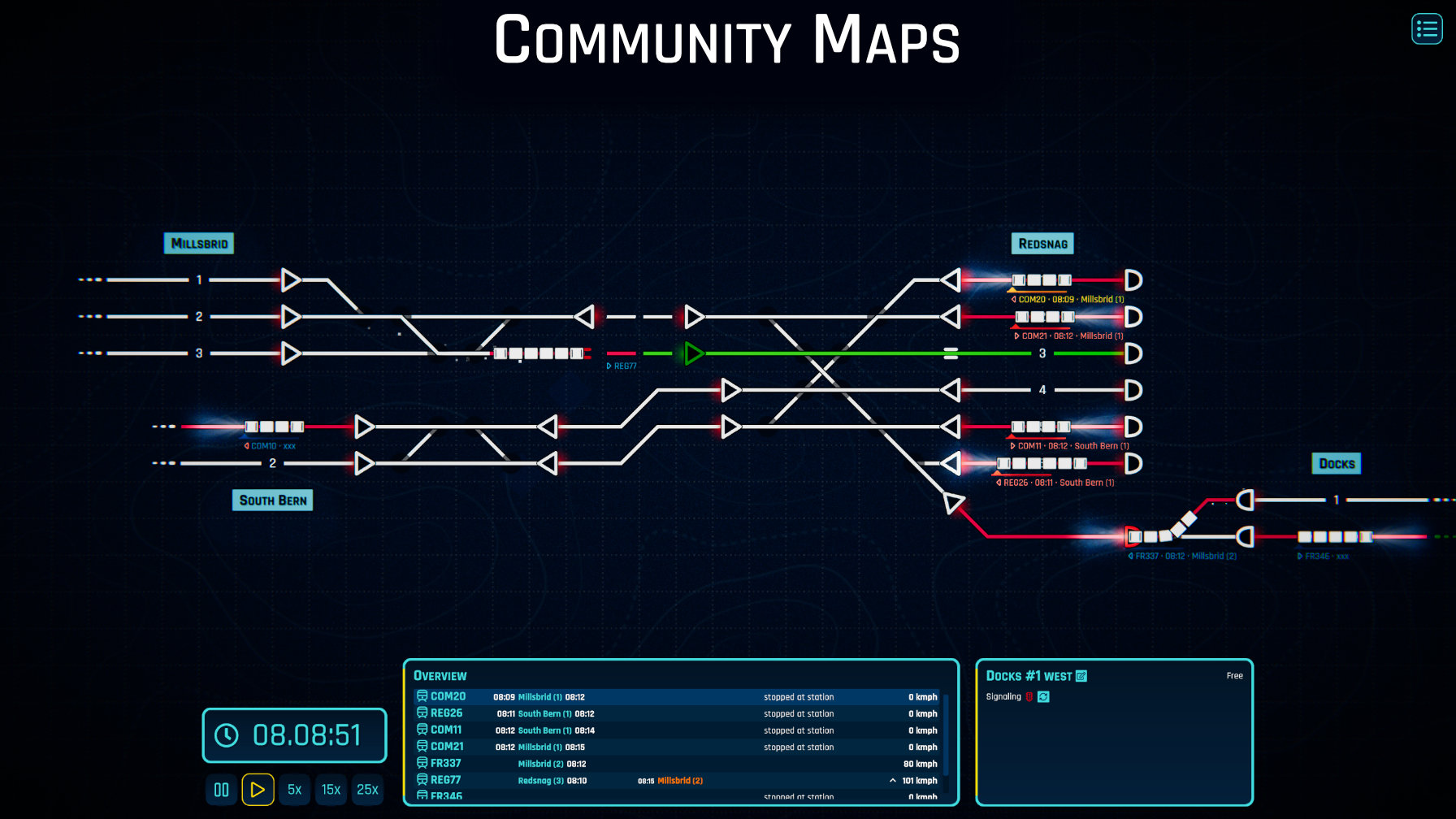 More to come
There's still more content to come in later updates. Currently planned updates are:
Shunting – trains compositions, attaching / detaching of the cars
Freight Yard Maps – handle the incoming and outgoing freight cars
Map events – include a random event or a story line into your maps, make them more interesting
More unlocks in the Endless Maps
The list is much bigger and will be driven by the community feedback.
Useful links