Rail Route – Alpha
Rail Route: "The Levels" Update
---
We are happy to announce another big content update for the Rail Route - a train dispatcher simulator!
Watch a brief teaser to quickly see what's new in this update and read on for more detailed info.

Improved Editor
First of all, we've greatly improved the in-game editor. The editor has been the biggest part of the previous update. This update will allow you to create a custom timetable, that you'll need to follow and dispatch the trains on time in order to successfully complete the level.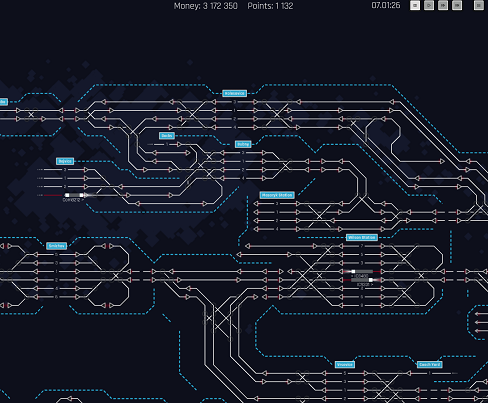 Scored Levels
The main game mode allows you to play on bigger maps and constantly improve your operation by researching new technologies and expanding your railway network. With this update we also introducing the new game mode: the Scored Levels.

These levels have a predefined timetable. You will have to dispatch all the trains as precisely as possible in order to achieve the highest score possible. The time taken to achieve this is also taken into account. Some of the levels can be a little tricky and require proper planning to solve them.
These levels can be also created in the editor, and so we hope, we'll see a lot of awesome community content. If you are interested, join our Discord server - you can check out other community-generated levels and share yours!
Tutorial
And the best for last! In this update, we're also including a brand new tutorial. The tutorial is divided into the following topics: manual signals, stations, manual switches, reversing and auto signals.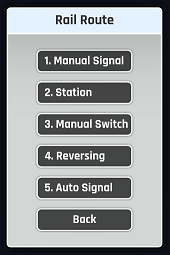 We really hope the new tutorial will help the new players with the basics and allow them to get the grasp of Rail Route as fast as possible.
So what do you think about the latest update? Please, let us know your feedback. We really appreciate it :)

Files
railroute-win-demo.zip
133 MB
Version 0.8.3
Dec 16, 2019
railroute-linux-demo.zip
136 MB
Version 0.8.3
Dec 16, 2019
railroute-mac-demo.zip
133 MB
Version 0.8.3
Dec 16, 2019